Ecommerce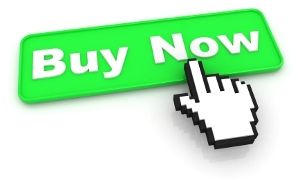 According to a recent article on reuters.com, online sales are expected to top $245 Billion by 2014. That is 8 percent of retails sales up, nearly 60 percent from 2009.
Are you selling your products and services on line? Don't you want a piece of the action?
Cairn Applications will employ the same deliberate strategy we use to build web sites, in building your ecommerce site. We have experience working with small and large product lines.
Whether you are just looking for an application to handle your sales and credit card processing, or a more sophisticated site that manages your on line inventory and integrates with your QuickBooks application, Cairn Applications can build it for you.
What about the template stores that are available for next to nothing from my hosting company?
Good Question. If you read the Web Sites page, you know that there are now over 1 trillion web pages competing for eyeballs. So if you are looking to targret a specific customer type, or looking to differentiate yourself from your competitors, then the template site does not serve your needs. Template sites make you look like everybody else out there.
Cairn Applications will build you an ecommerce site that specifically targets your ideal customer, presents your products in an engaging way and integrates the ecoomerce piece into your web site.