myBlog: Overview
myBlog is blog administration tool on the myCairnApps platform that allows you to create, edit and manage your blog. To use the tool, log into myCairnApps with your username and password. The posts you create here show up on your web site. The following image shows the major areas of the application. Scroll down to see how each component is used.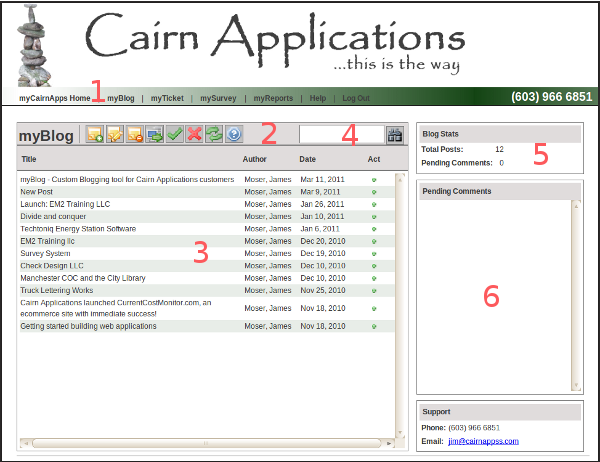 The image above shows the major areas of the application.
Navigation: Navigate between the available tools.
Toolbar: Activate the application's various commands with the toolbar. Each button has hover text that reminds you what it does. This text appears when you move your mouse over each button.
Blog Posts: A list of the blog posts that are available. This list shows the title, author, date written, and publication status.
Search: Type in the box and click the button to search post title and contents.
Stats: Some useful information about your blog
Comments: These are comments that await acceptance.