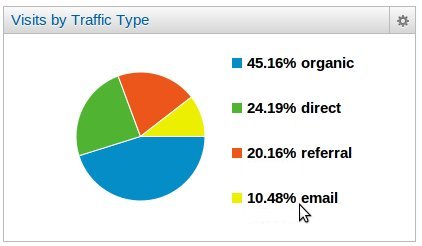 Search Engines

Google, Yahoo, Bing, and many more.

Direct Traffic

People who either type in your domain directly or use a bookmark.

Referrals ( back links )

Referral represent visitors that come to you via links from other sites.

Email

Direct email campaigns such Constant Contact, event promotions, fliers

Pay Per Click Advertising

Pay per click Advertizing. These are ad placed on search engine result sets, and other web sites.