Getting Started On The Web
Google Places Listing
At a bare minimum, you must have some presence. One way to accomplish that is Google places page.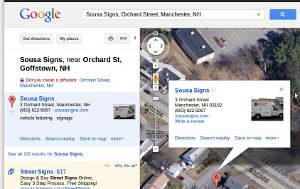 Benefits:
Free
"Puts you business on the map" quite litterally
Communicate vital business info: hours, address, phone, web address, etc.
Lets your customer create reviews.
Most importantly it gets you into the Google search indexes.