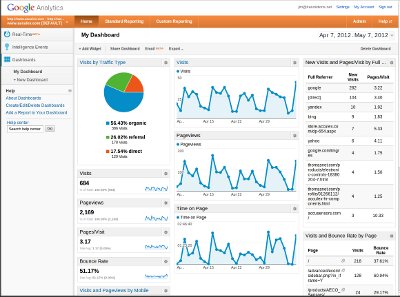 Measure the Results and Make Adjustments
Google provides the best analytics in the business hands down. A small taste of the data available includes:
Number of Visitors
Pages per visit
Time site
Pages viewed
Location of visitor
Entrance paths
Exit Paths
Bounce Rates
Referal Sources
Keyword Traffic
Much More
This information can be used to see what works and what doesn't. It can be be done in near real time. More importantly it can be used to continuously refine and improve your site's performance and drive sales.