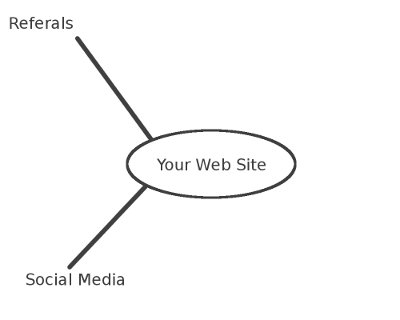 Important Social Media
Facebook
YouTube
Google+
Twitter
Linked In
Why do you need social media?
Ok, social media is largely inane and at some point society will wake up to that fact and it will go away. In the mean time, however, you cannot ignore it; Face book has 1 billion users, Linked in has 175 Million, 2011 saw 1 Trillion video playbacks on YouTube. You can however profit from it.
Consider
Be present on all the social media you can stomache
Use a social media management tool ( See tools page at the end ) to limit you time investment in dealing with Social Media
Do not use your limited marketing budget to drive traffic to Facebook or any other social media outlet. They don't need help...their doing fine.
Reward customers that come to your site from the social media outlets. This drives traffic in the correct direction.